It is always great to draw on location. Apart from the benefits of a change of environment, which keeps things fresh as an artist, it's a wonderful way to become more familiar with the riches surrounding us.
Even on a dull day, Mount Stewart is beautiful, and the gardens have burst forth with gusto in the past couple of weeks.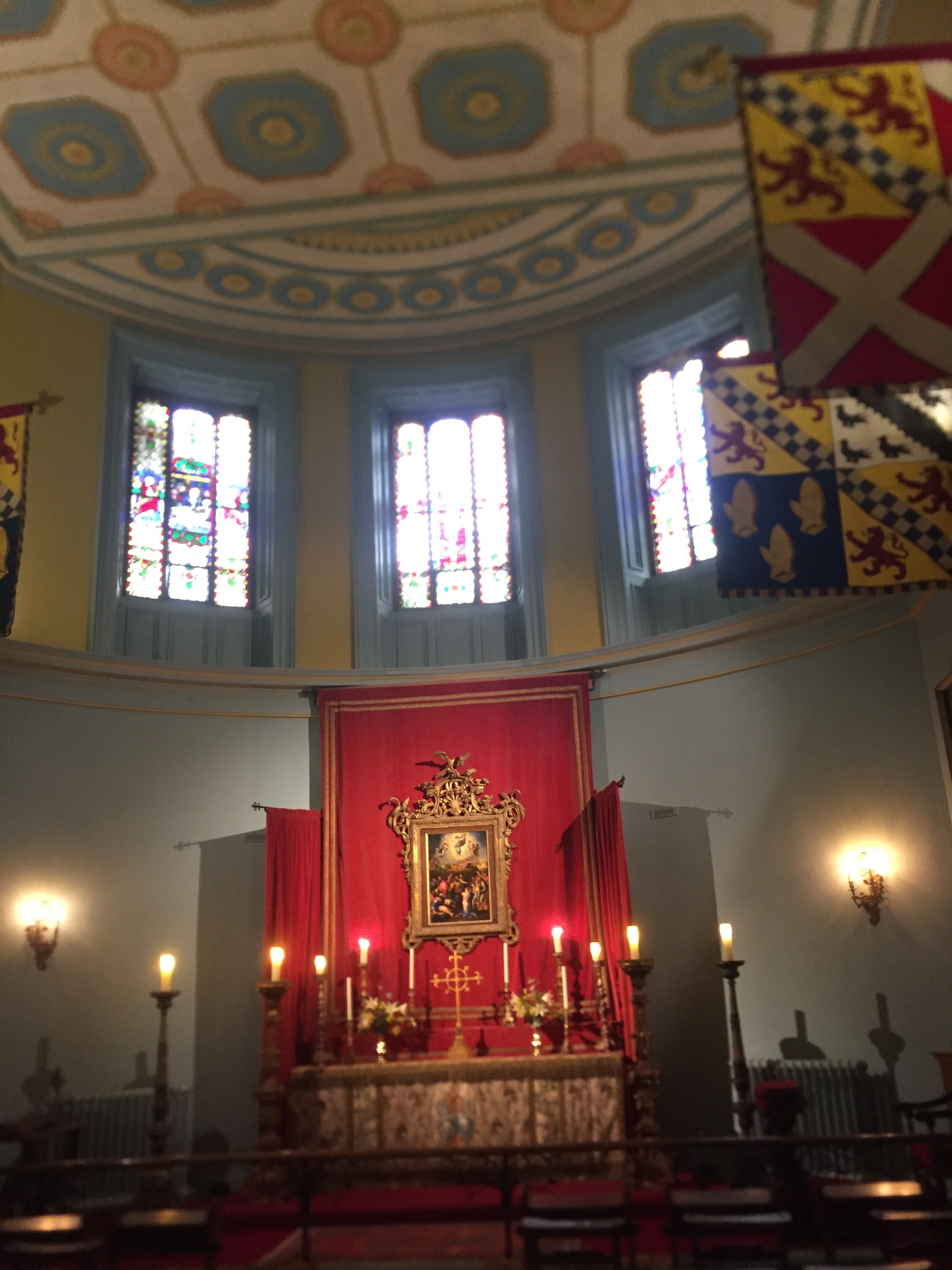 The family chapel with beautiful painted ceiling.
I was delighted to hear that the beautiful statues had been reinstated in the main hall, after the completion of the restoration of the floor, and early in the week I took some students to draw there. The staff were extremely welcoming and after a tour through the servants area, and a peep in the family Chapel, the door to the hall was opened, and we took our places before the statues.
Above - my demonstration drawings.
We spent the whole morning drawing, and I look forward to going back very soon to do more.